So we of course did our annual pumpkin patch trip last month and of course got some awesomely orange pictures!
Owen is six months old!
These boys are all living in Frankenstein Land!! We went with our buddies the Zappata Boys!
Train rides and little boys will always be a perfect pairing!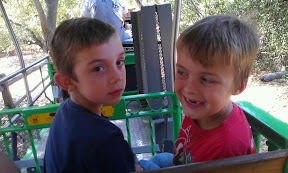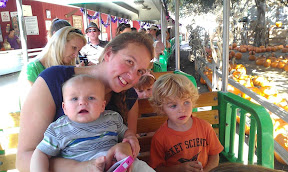 Adam smiling like Owen, I love it!
Me and my little loves!
- Brought to you by Nap Times at the Low House.