Last month we went up to Chatsworth for a baby blessing. Little Alice Gray was blessed by her Daddy. We love the Grays!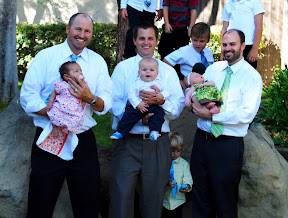 Dads with babies unite! Now that is hot, right?
Look at these handsome men in the making!
I love everyone in this picture! It is amazing how as an adult your family grows to include dear friends.