Get ready for picture overload! So this year we went to the trunk or treat at church and then went trick or treating on Halloween night with Mima and Poppa! So here goes the visuals!!
Isaac had a costume change, he arrived as a pirate and left as a dragon!
My Mom and Dad joined us at trunk-or-treat! I won second place in the Chili Cook Off!!!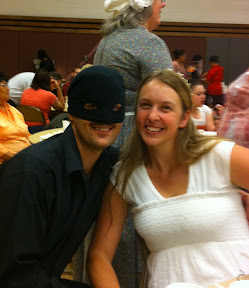 Can you guess who we are?
Here are some of our friends
The Manghams!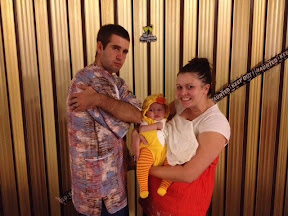 The Davis'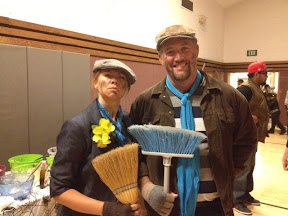 The Taneilus. I'm not kidding they have a 2 week old in that stroller!
Here is our car!!
So that was the trunk or treat this year, yes I should have gotten better costume pics but that will be a lesson learned for next year!
Halloween Day!
On Halloween day we decided to take advantage of some free or cheap treats around town. We headed to Sonic for 50 cent corndogs then on to Krispy Kreme Doughnuts for a free doughnut if you were in costume. Here are those pics!
Swamp Monster and Ninja!!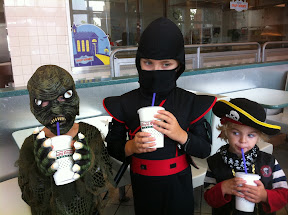 Even little Owen got in on the fun!
They love watching the doughnuts be made!
Then we headed to Mima and Poppa's for some pizza and trick-or-treating!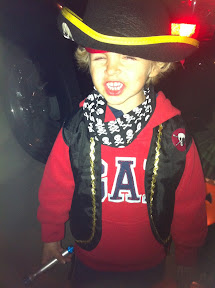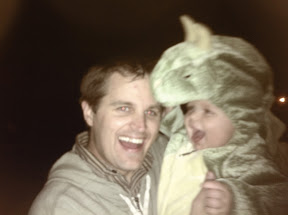 And we ended our adventure back with Mima and Poppa who of course gave them as much candy as they could possibly handle! They had a blast this year and of course are already putting in requests on what they would like to be next year!